Learn everything you need to know about the different types of dynamometers, how they work and why they're critical to your business.
What is a dynamometer?
Dynamometers, also called load cells, are devices used for measuring force and tension when a load is pulled on both sides. Originally developed by W.C. Dillon to measure the tension on telephone wires, dynamometers are now integral parts of force measurement in industries like stage rigging, cell towers, construction, aviation and more.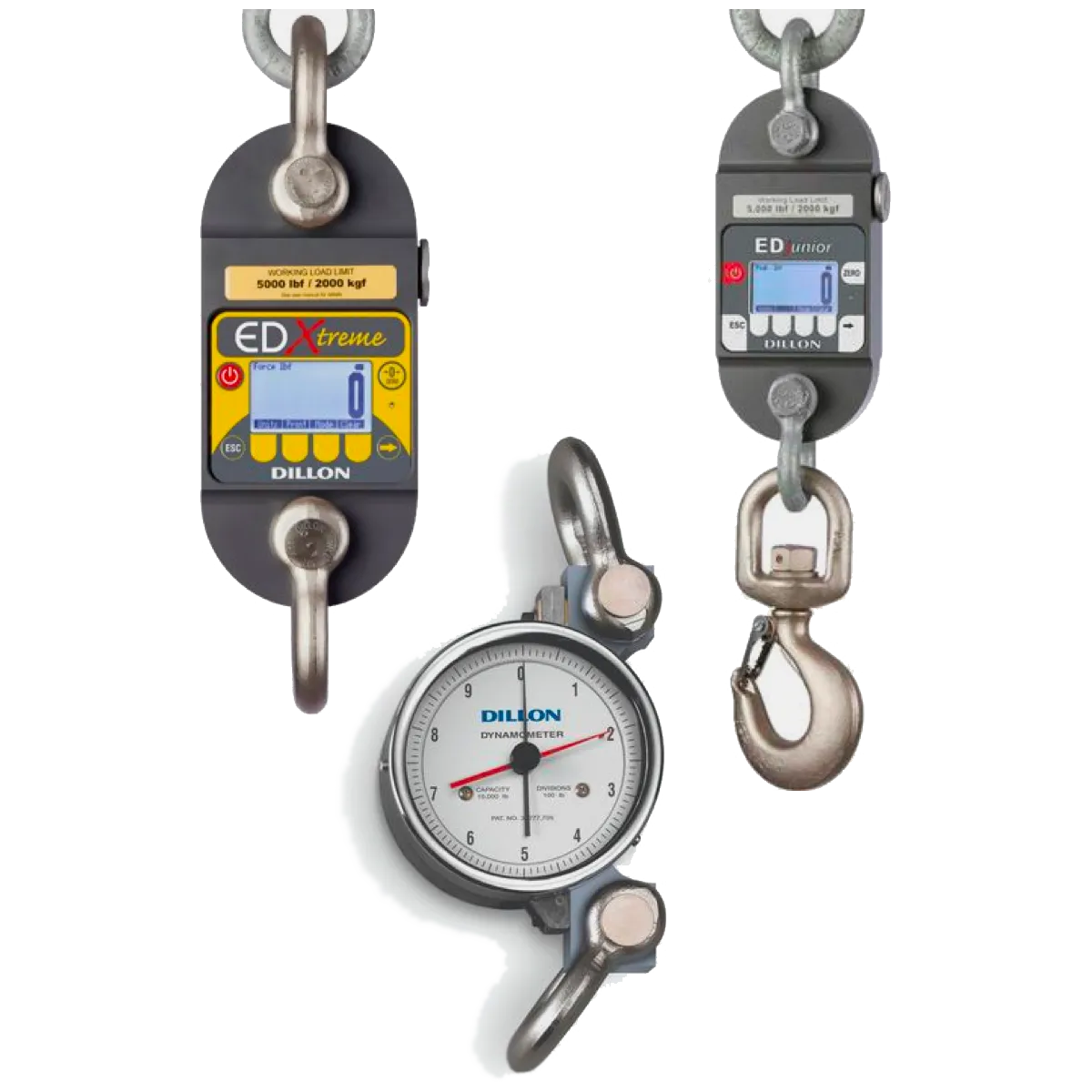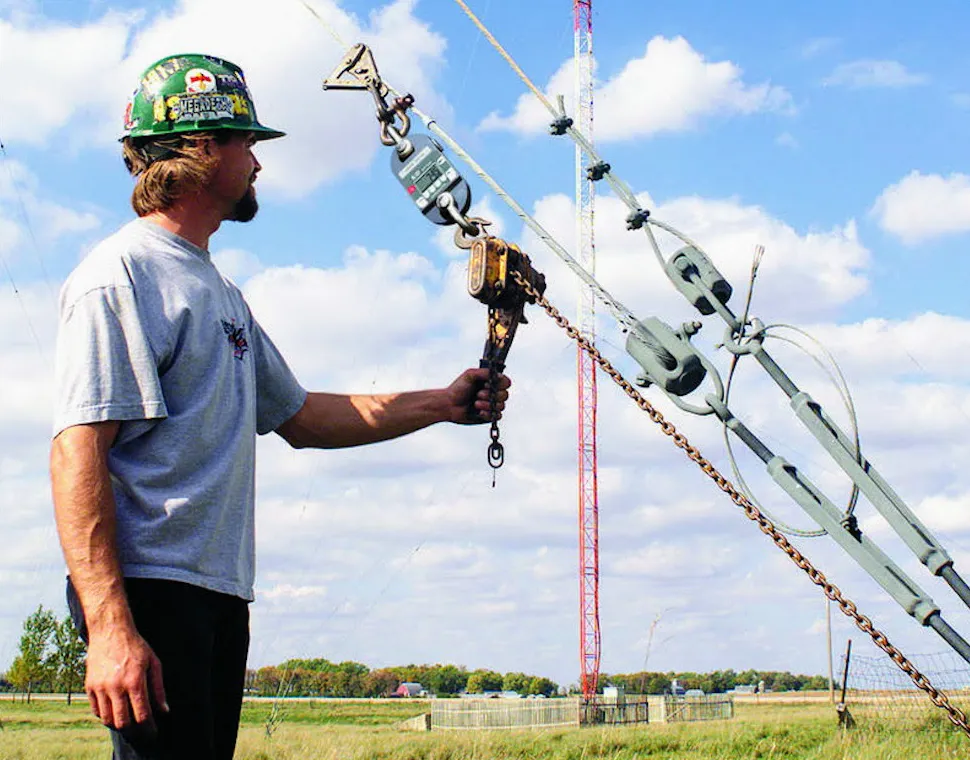 How do dynamometers work?
Dynamometers measure the tension force exerted between two attached shackles. The analog, or mechanical, dynamometer is operated by placing the unit on a line and adjusting the "zero" position to negate the existing tension. Then, as force is applied to the dynamometer bar, the internal gauge movement is adjusted to provide an accurate measurement. Digital dynamometers work similarly, but with no moving parts. Instead, they utilize strain gauge technology.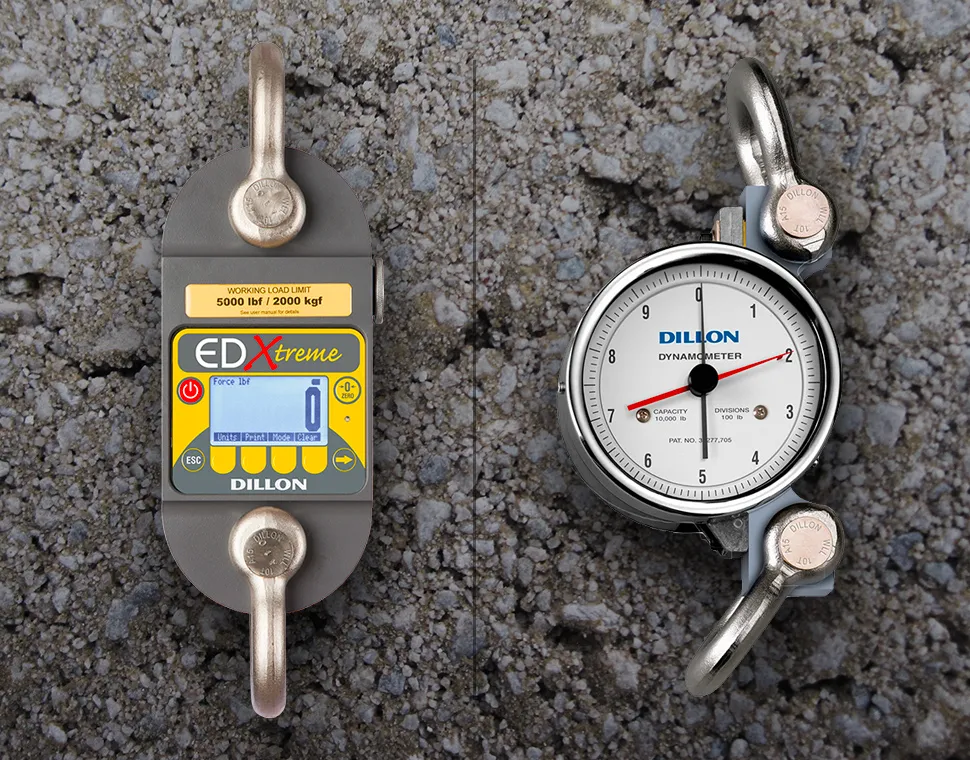 What's the difference between a mechanical and a digital dynamometer?
Mechanical dynamometers (also known as analog dynamometers) have internal moving parts to calculate the applied force. Mechanical dynamometers were developed by Dillon in 1937 and do not require batteries or a power source to operate.
Digital dynamometers (also referred to as load cells) have no moving parts, utilize strain gauge technology to calculate the applied force, and require batteries to operate. Digital dynamometers have more features, are more accurate, and offer higher capacities.
Why is accurate force measurement important?
Precise tension measurement is critical for both equipment and personnel safety. When a cable is strung too tight or too loose, it is in danger of snapping, especially in icy or snowy conditions. Accurate force measurement reduces the risk of snapping, and digital dynamometers can even be set to sound an alarm if the cable approaches breaking point.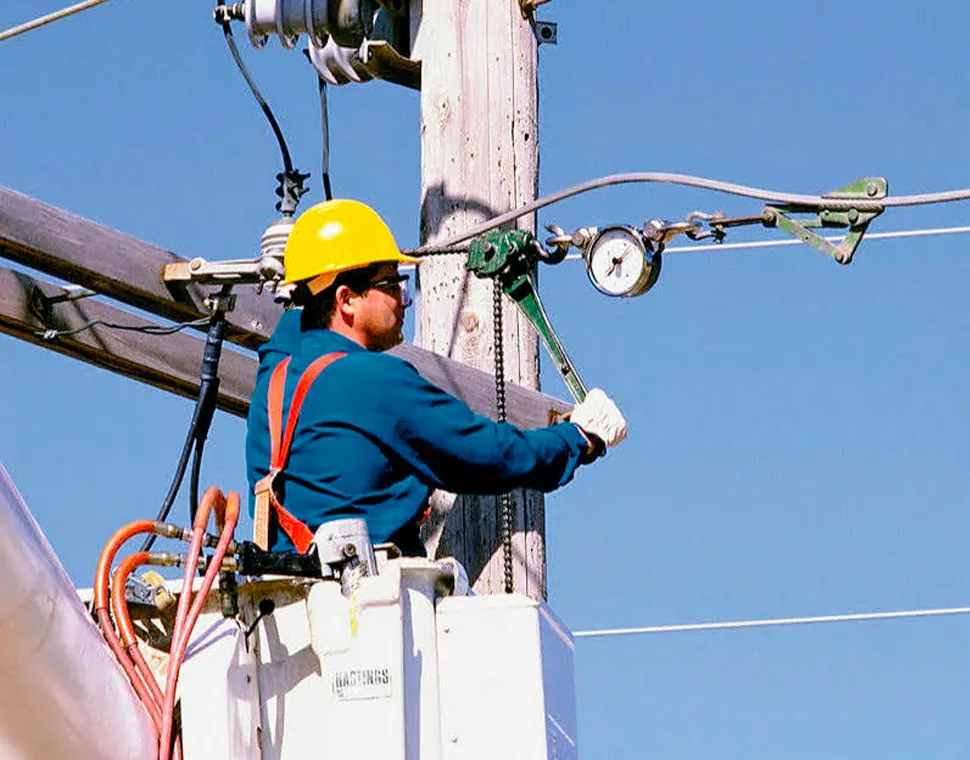 FIND THE RIGHT DYNAMOMETER
Let's Talk
Ready to get started? Our experienced team is happy to help you find the right dynamometer or answer any questions.